case studies
6 / 6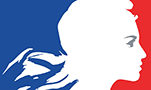 Star Metrix©
The Association of French Mayors wants to know which French woman, among movie stars, music icons or other TV stars, best incarnates our national symbol Marianne.
The choice of a muse mustn't be simply based only on a transfer of affect. There also must be a strong congruence of values, lifestyles and personality between the muse and the brand she represents.
Thanks to its innovative methodology Star Metrix©, Promise ensures an extensive analysis of the affinity between a muse and a brand.
The choice of the best muse is based on two pillars: a transfer of affect and a strong conviction that the muse and the brand share the same values, lifestyles and personality traits.
The identification to the republican values is strengthened in the citizens' heart and mind by the choice of muse who incarnates Marianne. This improves gathering and adhesion to the French Republic.
Sophie Marceau wins amongst 15 prestigious celebrities from movies, theater, music and spectacle. She's the celebrity who best incarnates the French republican symbol and its values in French people's mind.