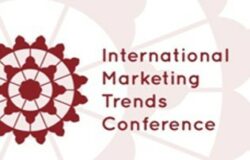 Determinants of commercial performance in the sector of selective distribution of cosmetics worldwide: impact of the nature and age of the retail brand, and of the number of stores
Philippe Jourdan and Jean-Claude Pacitto for the International Marketing Trends Conference, Venice, 2021/ 14-16 January 2021.
ABSTRACT
The academic literature has focused more on the competitive performance of retail brands than on their commercial performance per se and its antecedents. Our research study examines the factors that impact commercial performance by addressing two questions: does the commercial performance of a cosmetic retail brand depend on the country in which it operates ("where I am?") or does it depend on the nature of the circuit ("who I am?"). Finally, our explanatory model of the penetration and market share comprises four factors: the type of store, the geographical area, the percentage of stores owned by the brand, and the time elapsed since the launch of the brand. The choice of these factors is relevant as evidenced by the strong predictive validity and explanatory power of the mode. The model reveals a significant effect of the factors and their interactions.
Pour consulter l'article : https://www.davidpublisher.com/Public/uploads/Contribute/606685f588da2.pdf