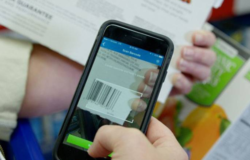 YUKA
VIA STRATEGIES: David Leclabart, DG Australia
Today, 18% of French and 27% of those under 35 use applications like Yuka.
New trusted third parties
These applications pose the crucial question of the trusted third party, which was historically the brands that functioned as a beacon in the night, a benchmark that guaranteed the quality of what was sold. Then, with rising mistrust, the labels began to play this role and now, we shop a phone in hand. We no longer read packaging, we scan barcodes.