case studies
2 / 6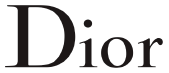 Monitoring Brand Assets© – Dior
In order to maintain its strong growth both in France and abroad, Dior would like to rationalize its brand investments across its activities portfolio: Fashion (leather goods, shoes and ready to wear) and Beauty (fragrances, skincare and makeup).
That is why Dior would like to choose the right brand facets to put forward by cross-analyzing country and activity performance.
The brand is at the heart of Dior's business development strategy for Fashion and Beauty activities. However, the brand did not have a monitoring tool that could be used for all its activities and markets so far.
It became necessary to implement a brand and performance monitoring tool that uses synthetic and consistent indicators through different markets and activities, allowing management to acquire a cross-activity and cross-market brand vision.
Thanks to our Monitoring Brand Assets© expertise, we've implemented a dashboard that measures Dior's performance on 6 different segments from Fashion and Beauty activities in more than 20 countries.
Results allowed to sharpen brand strategy per country, to refine communication and distribution strategies by arbitrating between Fashion and Beauty activities and to spot potential interaction between activities and/or countries.
This approach had been consolidated over the past ten years and provided Brand Management and General Management with KPIs for relevant decision making.
Thanks to very precise monitoring of its brand over different activities and countries, Dior reaped more than satisfactory results that exceeded financial analysts' predictions. For the 2013-2014 financial year, Dior Couture achieved a turnover of 1 505 million Euros, organic growth of 19% and current operating income of 192 million Euros (versus expected 178 million Euros) (source: Montbleu Finance)
Dior is now able to further explore image synergies between Fashion and Beauty. It continues its growth in Asia and in the US, while still maintaining a good position in Europe in an unstable economic context and managing to perfectly compensate market slowdown in Russia and volatility in Japan.
This methodology received an Award from Marketing Magazine.