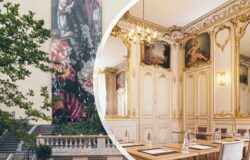 Desirability and Exclusivity Luxury Brands China 2019
This study is conducted by Alliance Berstein and Promise Consulting among the most affluent people in the luxury universe. It measures the desirability and exclusivity of brands in the world of fashion and luxury accessories. The first Chinese edition was conducted in 2015. So this is the second edition for China.
The presentation will be preceded by a short introduction on trends in the Chinese luxury market. The conclusions will focus on the challenges facing Western brands in the Chinese market in the coming years.